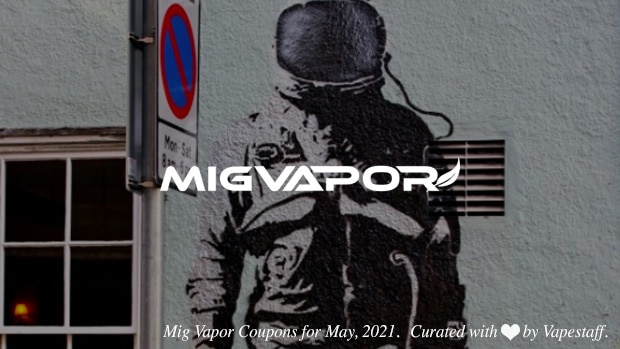 Mig Vapor Coupon Codes, promo codes, clearance sales, and special offers are constantly available for those who seek them. Increasingly Mig Vapor is distinguishing itself as not just a vape shop but one that is known for a wide range of dab pens, dry herb, and cannabis products as well. From vapes and delicious vape juices to dry herb grinders and portable vaporizers, we cover the best ways to get Mig Vapor products at a discount.
Our Mig Vapor Coupon Codes have been updated as of May 1st, 2021.
Best Mig Vapor Coupons, Promo Codes, Sales & Deals for May, 2021
Show Summary

Mig Vapor Deal of the Day
How to Use Mig Vapor Coupon Codes
Like any other e-commerce website, Mig Vapor features a coupon code section on the checkout page. Specifically, the area to enter a Mig Vapor Coupon is found on the top right hand side of the cart page.
Customers can enter a Mig Vapor Coupon in this box and if it's valid, a green box will appear identifying that the coupon code has been applied. If the code is invalid, a red box will appear noting that the coupon is invalid.
Also, it's worth mentioning that in addition to Mig Vapor Coupon savings, you can save money on purchases and earn free products by using points and or signing up for the auto-delivery program. Importantly, points are acquired by making purchases on the Mig Vapor website with your personal account.
We discuss these additional ways to save on Mig Vapor purchases, including the Rewards Program and Auto-Delivery Program, later in this article.
Mig Vapor has a plethora of vape juice flavors available to try. They have something for everyone. Whether you're looking for that perfect tobacco, menthol, or dessert flavor – Mig has you covered. Certainly noteworthy, the most popular Mig Vapor vape juices are their very own lines which include Original, Vimana, and Red Line.
Mig's vape juice consists only of kosher vegetable glycerin and high-grade pure nicotine. All of their e-juices have FDA supplied reports that are also publicly available. Gone are the days of not knowing how your vape juice is made or what ingredients are in it.
In 2015, Mig Vapor announced that a very few of their vape juice tested positive for diacetyl. Those are mostly flavors that fall into the following categories: waffles, yogurt, and buttery flavors. Some also contained acetoin, which we frankly weren't very excited to discover, but it's also not that atypical.
They say that acetoin was used as a replacement for diacetyl in some cases. However, it should be noted that Mig released this information almost 4 years ago. So, we're hoping that it's no longer the case.
Pro Tip: Mig Vapor has recently released a new 'Mix Your Own E-Juice' tool. Customers have the choice of choosing between 15 mL, 30 mL, and 120 mL sizes, as well as levels of nicotine, PG/VG ratios, and a combination of up to 5 different flavors. Awesomely, customers are presented with 76 different Mig flavors to choose from.
With so many advanced vape mods in the market, it's refreshing to come across a solid selection of very simple to use vape starter kits. Especially for newbies, the MIG 21 or the SR 72 by Mig Vapor are great options for newbies.
Mig doesn't have a huge selection of vape mods. However, the few that they do carry are solid devices with a proven track record. The Morpheus and the WTF Target Mini are both a decent place to start for those interested in sub-ohm vaping.
In addition, unlike the majority of other online vape shops, Mig Vapor has a constant supply of dry herb products. This is particularly nice considering every growing legalization of marijuana in the United States.
We are also happy to report, Mig Vapor is a company started by ex-smokers rather than people simply trying to cash in on an emerging market. Mig Vapor is yet again, another example of a modern-day American success story.
If you're seeking more vape juice discounts and promotions on the top brands, check out our Ejuice.Deals Coupon Codes.
Popular Mig Vapor Promo Codes & Sales
Updated: May 1st, 2021
Save an Extra 22% on Mig Vapor Vape Juice
We talk about saving money on vape juice often and our take on Mig Vapor is no different. Outside of using a Mig Vapor Coupon code, promo code, or utilizing Mig's clearance section, the best way to save on vape juice purchases is by reviewing the cost per milliliter.
With that being said, their prices vary widely. Depending on a number of factors, you can save a lot of money in the long run if you get into the details.
How to get the best deal on Mig vape juice:
In most cases, you'll be presented with Mig Vapor vape juice bottle size options of 30 mL, 60 mL, and 120 mL.
You'll also choose between a 50/50 or High VG PG/VG blend. (Note that High VG is typically designed for sub-ohm devices.)
The choice between 0 mg/ml, 3 mg/ml, 6 mg/ml, 12 mg/ml, 18 mg/ml and 24 mg/ml nicotine strengths is also presented.
Selecting the number of bottles you want is the last variable.
For example, the following is an average price comparison of the 3 most popular vape juice sizes:
$16.95 for 30 mL = .57 per 1 mL
$35.95 for 60 mL = .60 per 1 mL
$55.95 for 120 mL = .47 per 1 mL
Therefore, you'll save about 22% by purchasing the 120 mL option as opposed to the 60 mL size.
Oddly, you can also see that the 60 mL is roughly 5% more expensive than the 30 mL option.
Pro Tip: While the size and strength of the vape juice will affect the price, the number of bottles you purchase does not affect the total price or total discount.
Similarly, Mig Vapor always has a ton of clearance deals. So, if you want rock bottom prices for often discontinued flavors, definitely double-check the clearance page for vape juice price drops.
Pro Tip: Notice that you can immediately choose to create a subscription to automatically receive vape juice on product pages. You can choose between weekly, bi-weekly, and monthly time periods. Again, opting into the auto-delivery program will further discount your purchase.
Mig Vapor Coupon Conclusions
Unlike most other online vape shops, Mig Vapor provides coupon and promo codes for customers to use at any time. This is opposed to offers, deals and discounts that strictly apply a customer's first order.
Above all, Mig Vapor's vape juice and dry herb products are worthy of your time and money. They have some of the highest-rated vape juice flavors and portable dry herb vaporizers in the industry and offer them all at hard to beat prices.
Mig Vapor is an American based company operating out of Pompano Beach, Florida. This is always important, as shopping vapor products with US-based companies means working with safer vaping devices and vape juices.
Lastly, Mig Vapor isn't that well known but offers a solid selection of products and discounts. The user reviews don't lie, and Mig customers absolutely rave about their entire lineup of vapor and dry herb products.
Mig Vapor Coupon Rating/h2>
Mig Vapor is one of the most trusted names in vapor. They manufacture their own devices and juices, meaning if you want to buy Mig Vapor you have to go through their website. As a result, they do not need to offer discounts and coupons. That being said, by offering our subscribers a 20% discount Mig Vapor has one of our top-rated coupon offers of 2021.
Coupons from Similar Stores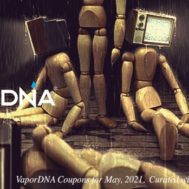 Our VaporDNA Coupon Codes have been updated to include all the best ways to save on the most popular vapes in the industry. VaporDNA is quickly becoming one of the…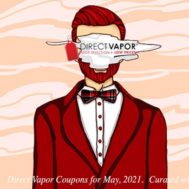 Our Direct Vapor Coupon Codes are constantly updated to feature all the best deals being offered. Direct Vapor constantly features a tremendous array of savings. From their newsletter discount and…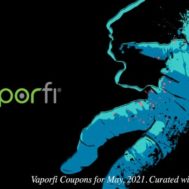 Our Vaporfi Coupon Codes are constantly updated to make sure you're aware of all the latest ways to save money at Vaporfi. Like many other online vape shops, Vaporfi has…