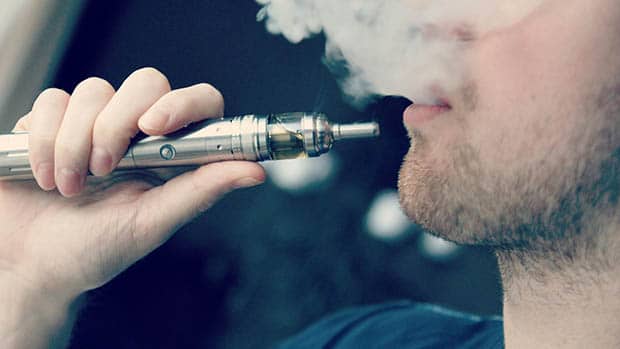 The assault on the vaping industry continued on December 11, as courts in New York announced they were considering extending the ban on flavored e-liquids another 90 days.
This is just the latest hit to the vaping industry as individual states, as well as the Trump administration, continue to search for ways to lessen the appeal of vaping to teens.
While steps clearly need to be taken to fight what the American Lung Association is calling an epidemic in American Schools, history tells us simply banning something is not the answer.
This is particularly true with kids from Generation Z that are unlikely to have any trouble finding ways to buy imported, illegal, unsafe e-liquids online.
These laws also fail to account for the millions of smokers that have used vaping as a tool to quit smoking. New studies are seemingly released daily backing this claim, one of the latest coming from Paris found that in 5,400 daily smokers regular electronic cigarette use resulted in significantly decreased cigarette use.
States That Have Banned E-Cigs
To date, only one state has a temporary ban on all e-cig products. That ban is set to end next month, and an extension seems unlikely at this point.
Massachusetts
On September 24 Massachusetts and Governor Charlie Baker announced the strictest vaping ban in the US, banning the sales of all vaping products both in stores and online. The ban will last for a minimum of four months as the state researches the cases of lung illnesses believed to be related to e-cig use.
---
States That Have Banned Flavored E-Liquids
Flavored e-liquids have been linked directly to an increase in teen vaping, and as a result has drawn the ire of regulators on both the state and national level. Here are the states that currently have flavored e-liquid bans in place.
Michigan
Michigan banned flavored e-liquids in September 2019, making it the first state to put a e-cig related ban in place. The state also banned marketing e-cigs as safe, clean, or healthy. The ban was shortly lived, as on October 15 a judge found that Michigan Governor Gretchen Whitmer acted outside of her authority when enacting the ban.
New York
We started this article with New York, because its policy is arguably the most controversial. New York was the first state to actually pass and implement a statewide ban of flavored e-liquids. The ban was meant to be permanent, but was eventually ruled unlawful in court… a recent ruling favored the state and it appears that the ban may be temporarily in place.
Rhode Island
A day after the Massachusetts ruling, Rhode Island announced a ban of their own for a minimum of 120 and up to 180 days. The Rhode Island ban includes all flavored tobacco products. The soonest flavored e-liquids could be sold again in Rhode Island is late January 2020, but a date in March seems much more likely.
Washington
On October 9 Washington became yet another state to temporarily ban the sale of flavored e-liquid products. Washington's is a 120 day ban that was immediately met with fierce opposition.
Oregon
Add Oregon to the pile of states that have passed a temporarily ban on flavored nicotine products… like other states, the ban was ruled unlawful and was lifted by state courts. A 6-month ban on flavored cannabis products remains in place.
California
California's governor, Gavin Newsom, is fighting the e-cigarette epidemic in true California fashion by throwing money at the problem. While he admitted he was not able to flat out ban flavored e-liquids through an executive order, Newsom did allocate $20 million to a vaping awareness program. He has also asked state agencies to propose plans to limit the sales of vaping products to consumers over the age of 21.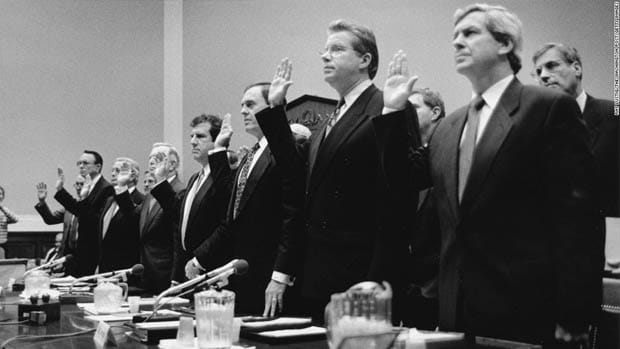 Will Vaping Bans Push Smokers Back to Big Tobacco?
The first and arguably most dangerous side effect of banning e-cigs is pushing consumers to buy unsafe and untested vaping products from foreign companies that choose to not respect the bans.
Beyond just the fact that banning flavored e-liquids is unsafe, it will also be ineffective. A recent government funded study found that the tobacco and menthol flavors are just as popular among teens as the flavored e-liquids that authorities are scrambling to ban.
With this in mind, critics have complained that future regulations should include menthol. The obvious concern with banning menthol e-liquids is that it will just push consumers back to menthol cigarettes.
While the science may not be conclusive on e-cigs, it is certainly conclusive on cigarettes and the dangers of smoking. Any future state vaping bans should at the very least be mindful of the fact that making e-cigs and e-liquids harder to buy will ultimately push people back to big tobacco.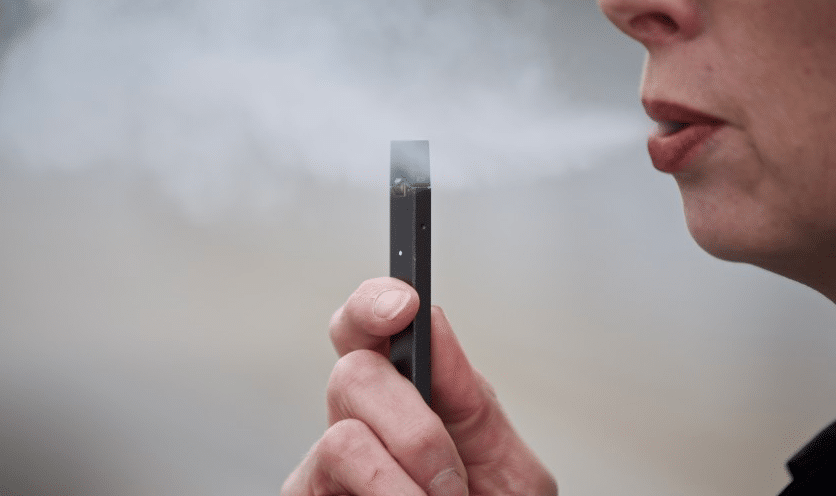 What Vaping Companies Will Feel the Effect of Ban?
When it comes to the business end of e-cig and e-liquid ban, no US based company is safe. The obvious big hits will be felt by companies that rely on retail sales like Juul and nJoy. Outside of Massachusetts, these companies will still be in stores, but their product line will be limited to tobacco and menthol flavors.
Sales of for online stores like DirectVapor and Vaporfi will likely take a massive hit in the states that have the bans in place, while e-liquid companies like Mt. Baker Vapor will see their business nearly wiped out in states with bans in place.
The industry has done well to this point of fighting these bans as they are placed. In fact, we have seen nearly half the state that have attempted to put a ban in place fail. If they can maintain this success there is hope for compromise and perhaps even a solution to the actual problem here.
Want Us to Keep You Updated on the Latest e-cig Regulations?
If you are someone that likes to stay up-to-date on all of the latest news in the vaping industry, then Vapestaff has you covered.
Subscribe in the sidebar of this page and we will send you an email anytime a major regulation of ban gets passed. We run a spam free operation here at Vapestaff.
You can also check out our new podcast for updates and our complete breakdown of the ramifications of every regulation and piece of legislation that is put in place.
---
Share this Article
Sharing is caring, share this article with friends, family, and followers using the sharing buttons below!
[Sassy_Social_Share]
About The Author